My scores to the following silent films are available to perform live with the films.
I have toured Silent Shakespeare with live music in cinemas across the UK, Belfast, Madeira and Sao Paulo film festivals, and at The Globe, London; The Battle of the Somme premiered by the Philharmonia Orchestra at the Queen Elizabeth Hall, London and Somme100 FILM coordinated 100 live orchestral screenings worldwide in 2016/17. The live screenings were attended by an audience of over 37,000 people, involved over 4,200 musicians, was featured on BBC's The One Show and The Andrew Marr Show, and The BBC Symphony Orchestra performance at Thiepval, France was televised live on BBC1. Laura's score for the Somme sequel, The Battle of the Ancre premiered at the Imperial War Museum, London and the London Film Festival and is released on DVD in November 2017 and will also be performed live with film across the UK.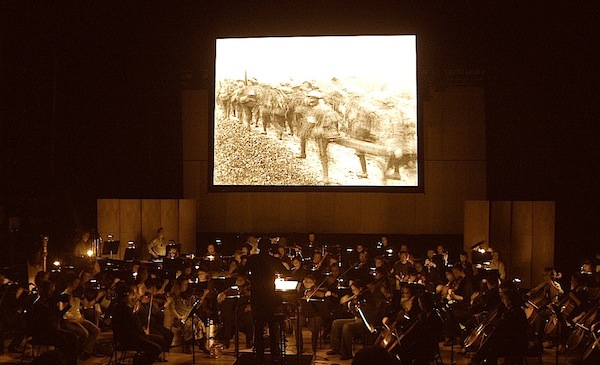 If you are interested in you showing any of these films with live music or would like more details please contact Laura here
I would also be very interested in scoring and performing any other silent films with live music.