The Battle of the Ancre and the Advance of the Tanks (IWM 1917 film by G Malins & JB McDowell).
Music by Laura Rossi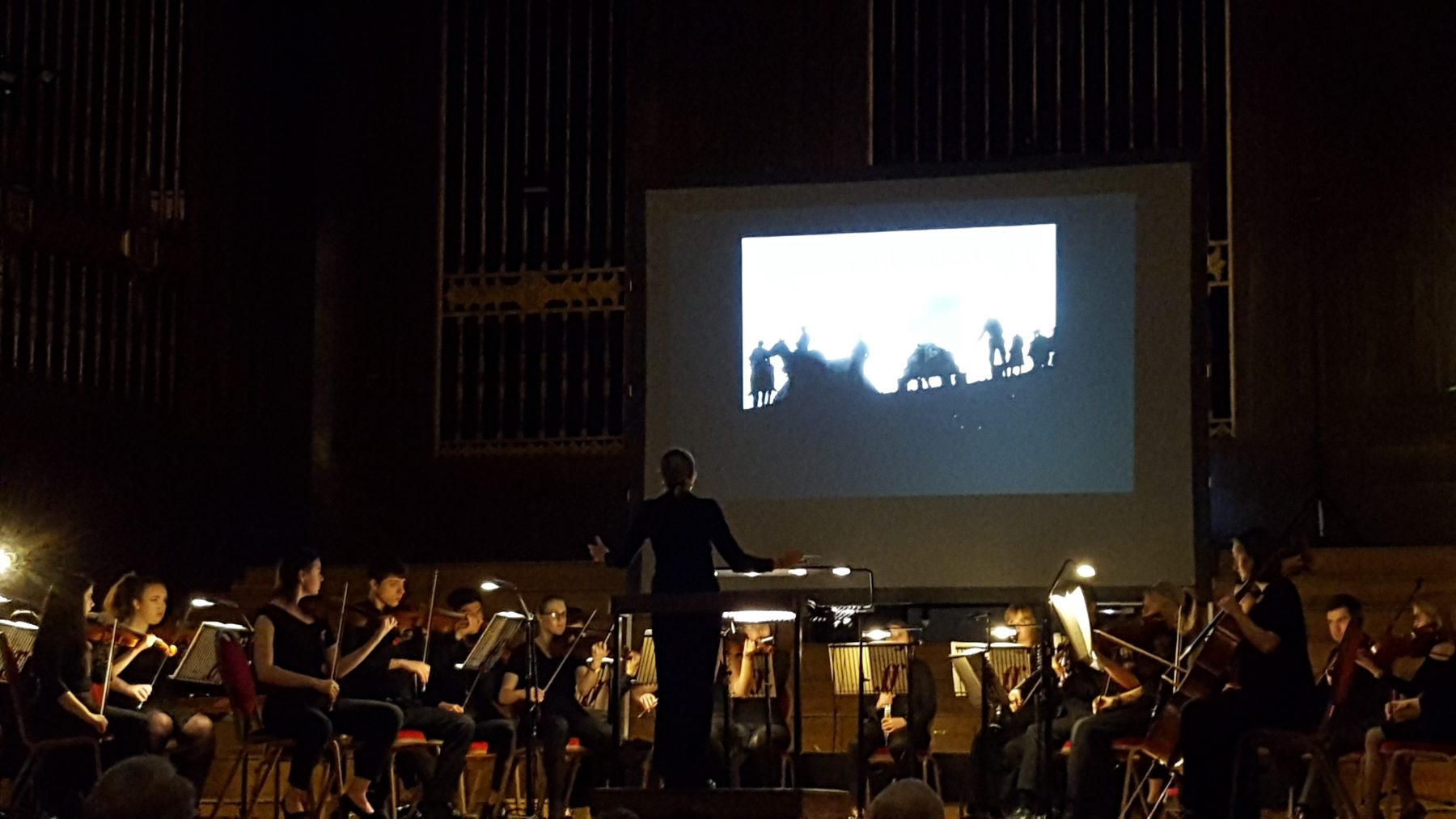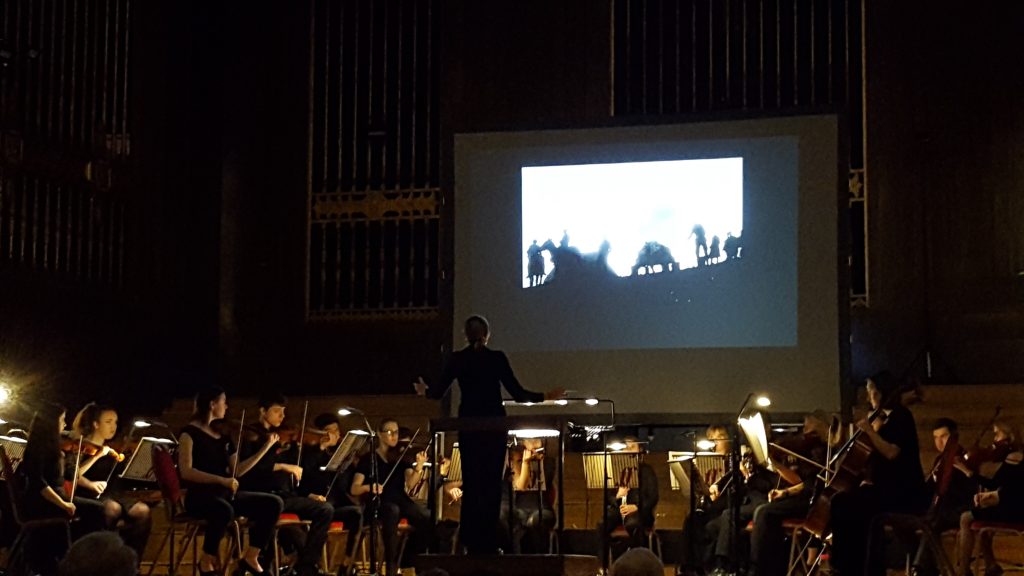 The digitally restored film with Laura's new score was released on DVD Nov 2017 Buy Here.
Laura Rossi's new score for chamber orchestra is in 5 movements, which accompanies the five parts of the film. The music depicts the varied emotions conveyed throughout, reflecting the more poignant moments as well as echoing brighter scenes of the high-spirited soldiers.
Cardiff Symphony Orchestra, conducted by Andrea Quinn.
The sister film to Battle of the Somme, Battle of the Ancre was filmed between September and November 1916 and released in 1917.  The film drew big audiences and was a critical success. Box office takings were even higher in the first three months of release than for its predecessor Battle of the Somme. Many consider The Battle of the Ancre and the Advance of the Tanks as the better film cinematically and it contains haunting images of trench warfare, notably of the mud that beset the battlefields, the waves of troops advancing into no man's land, the use of horses and the first views of the 'Tank'; the secret weapon which it was hoped would break the military deadlock on the Western Front.
Dr. Toby Haggith from the IWM has written about the restoration here
The film was screened at the Imperial War Museum with the premiere of Laura's score performed by the Ealing Symphony Orchestra and conducted by John Gibbons. Here are some clips of ESO performing it & some photos: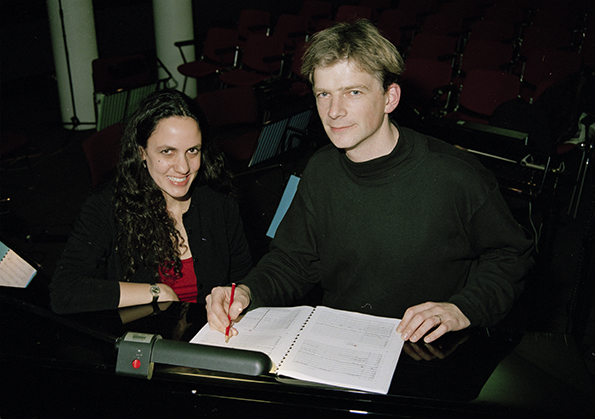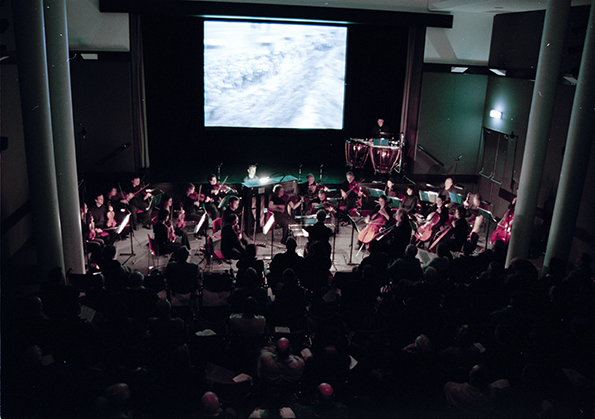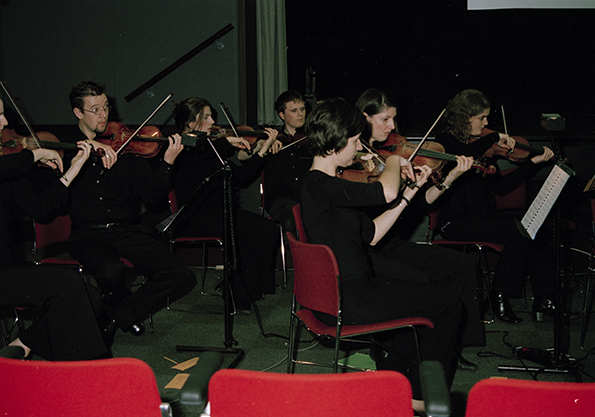 The music was recorded at Pinewood Studios and the film digitally restored. Here are some photos from the recording with conductor John Gibbons and engineer Steve Parr: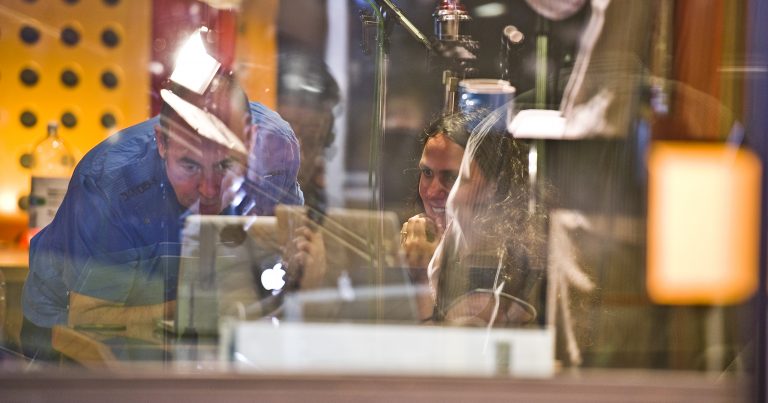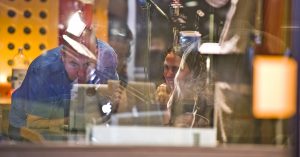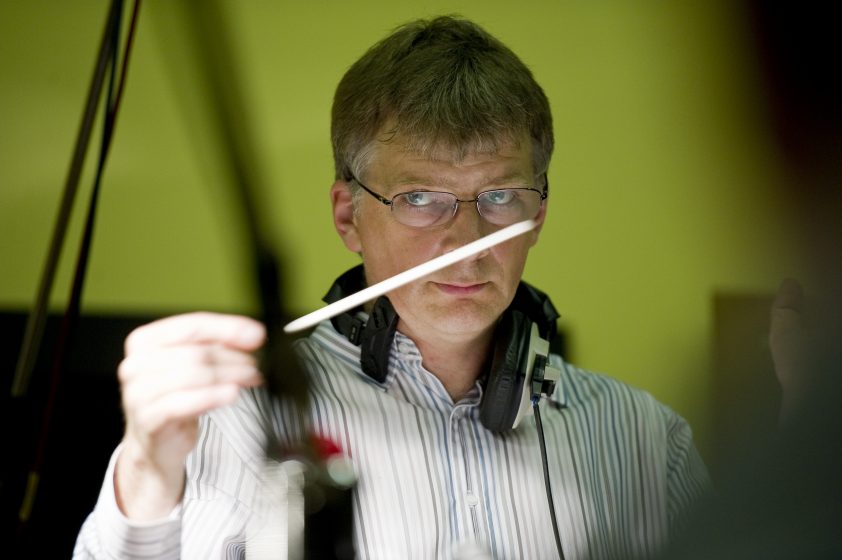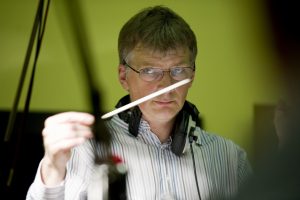 This newly restored film and recorded score premiered at the BFI London Film Festival at the National Film Theatre. The DVD with Laura's score was released November 2017 with a live orchestral screening at Brangwyn Hall, Swansea, by Cardiff University Orchestra conducted by Andrea Quinn. You can watch clips of this performance below: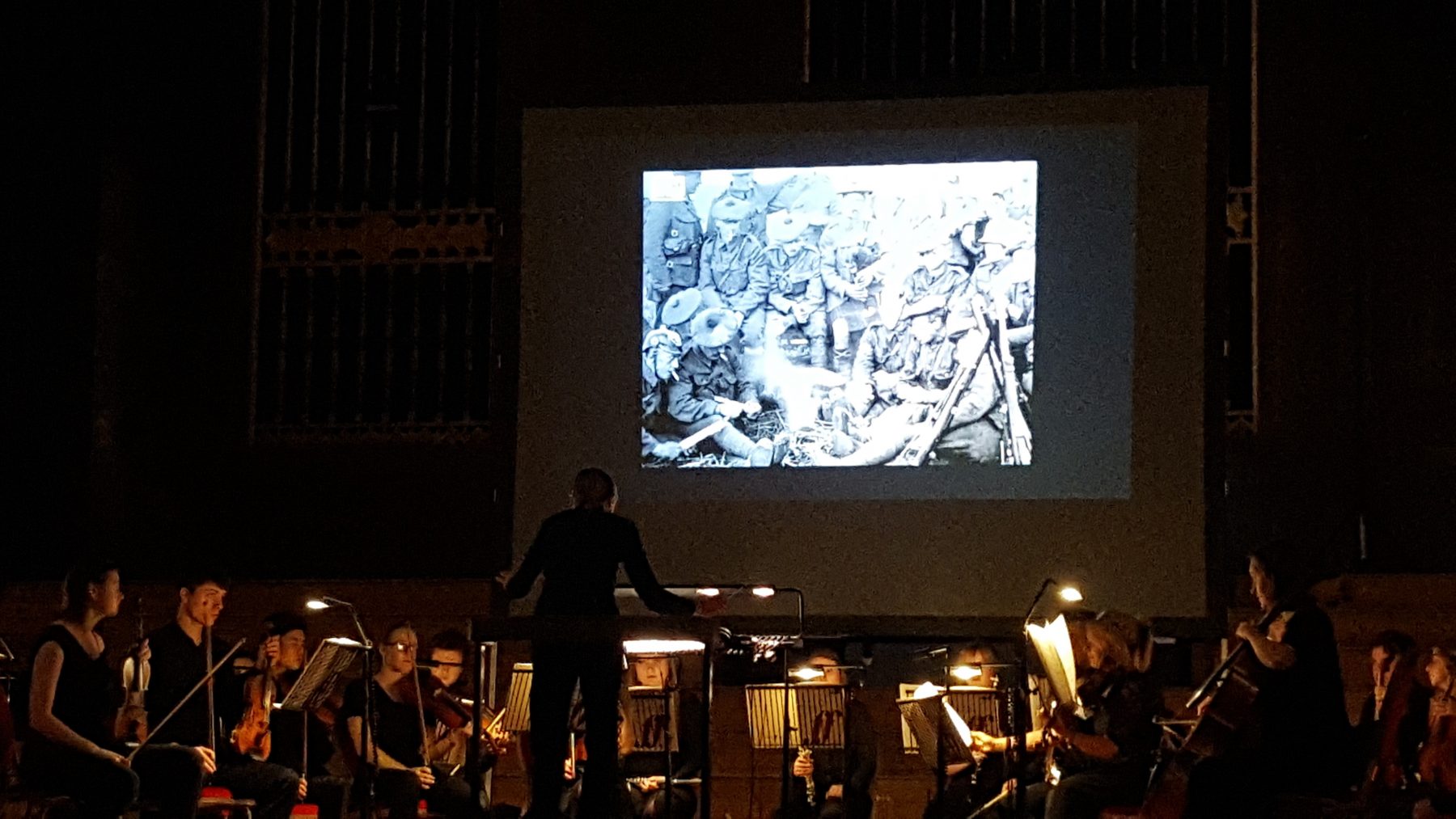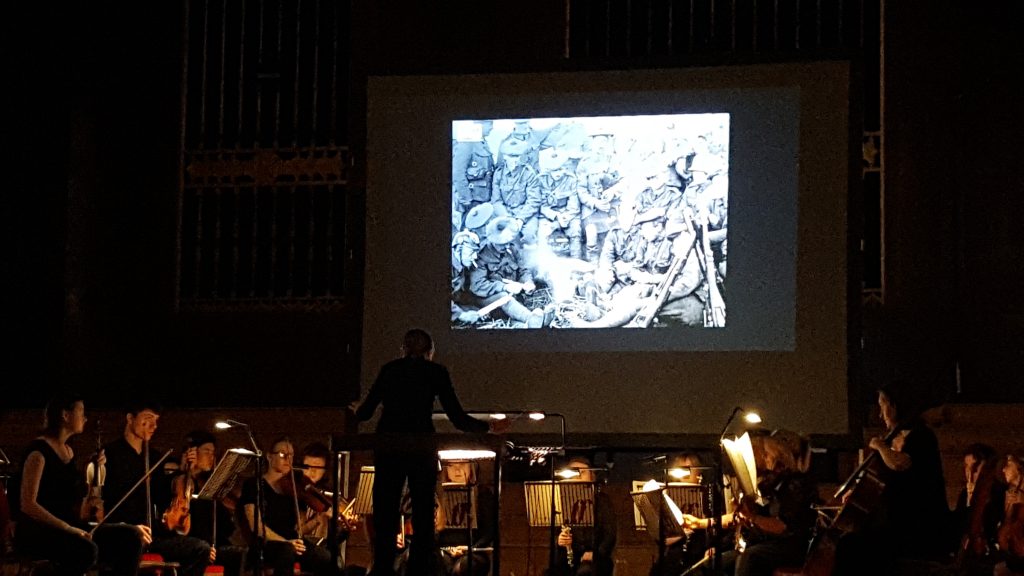 BATTLE OF ANCRE TOUR 2018
To mark the Armistice Centenary, from September to November 2018 there will be a 6 date live orchestral tour of Battle of the Ancre. Details below:
LIVE ORCHESTRA & FILM TOUR 2018
The Battle of the Ancre and the Advance of the Tanks
IWM 1917 film by G Malins and JB McDowell
Performed live with a new score by Laura Rossi
2018 TOUR DATES
Waltham Forest Youth Orchestra, conducted by Michael Whittaker
Date:

 Sat 15 September 2018

  

Time: 

19:30pm

 

Venue: St Mary's Church, Walthamstow, London, E17 9RJ
Ealing Symphony Orchestra, conducted by John Gibbons
Date: Sat 3 November 2018

  

Time: 19:30pm

 

Venue: Musical Museum, Brentford,

 TW8 0DU
Bristol Ensemble, conducted by William Goodchild
Date: Fri 9 November 2018

  

Time: 19:30pm
Venue: Redland Hall, Redmaid's High School, Bristol, BS9 3AN
Skipton Camerata, conducted by Ben Crick
Date: Fri 9 November 2018

 

Time:

 19:30pm

Venue: Skipton Town Hall

 , 

Skipton, BD23 1AH
Orchestra of Square Chapel, conducted by Robert Guy
Date: Sun 25 November 2018

 

Times: 14:30pm & 19:30pm (2 performances)
Venue: Square Chapel Arts Centre,

Halifax

 , 

HX1 1QG
Running time 65 minutes
Scored for Chamber Orchestra: Flt, Ob, Clnt, Bsn, Timp./Perc, Piano, Strings