Remember Them for Children's choir and Chamber Ensemble (2016)
Performed by students from Jersey Academy of Music and Chetham's School of Music.
Premiered on 22nd October 2016 at the Jersey Opera House, conducted by David Lawrence. 
In February 2016, primary school children in Jersey and Manchester were invited to write a poem based on 'Life in the Trenches', and over six hundred entries were shortlisted to just twenty from each location.  The Jersey entries were adjudicated by Paul Bisson from Jersey Festival of Words.  These shortlisted poems were sent to leading UK composer Laura Rossi, who had the task of whittling this down to just six poems in total, three from each location.  In early Summer, maestro Rossi set to work composing a new piece for children's choir and chamber orchestra, and this was completed in July.  Local schools joined forces to perform this new work, entitled 'Remember Them'.  Children from Victoria College Preparatory School, Grouville School, Janvrin School, and Samares School, formed a large chorus, and rehearsed all term.  This work received its public premiere on Saturday 22nd October at the Jersey Opera House, conducted by eminent UK conductor David Lawrence. 
More info CLICK HERE
Remember Them was performed for a 3rd time at Worcester Cathedral on November 10th, 2018 performed by Worcester Symphony Orchestra and Worcestershire sch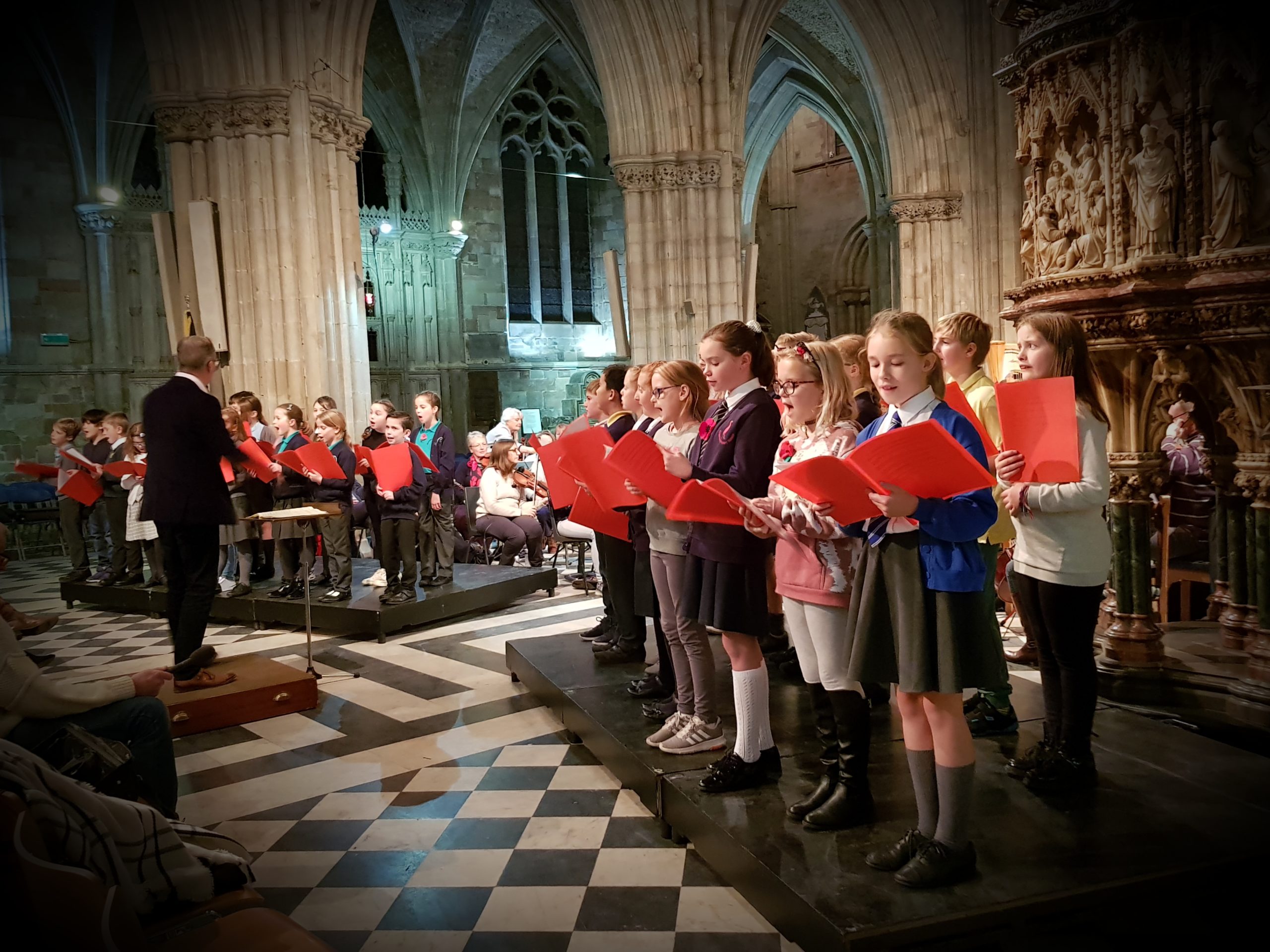 ool children conducted by Keith Slade.  Photos of the sold out concert below. For more details on the Worcester concert CLICK HERE