FRIDAY 18th October 2019 6.30pm – TICKETS ONLY £5! Buy on the door or click here to book: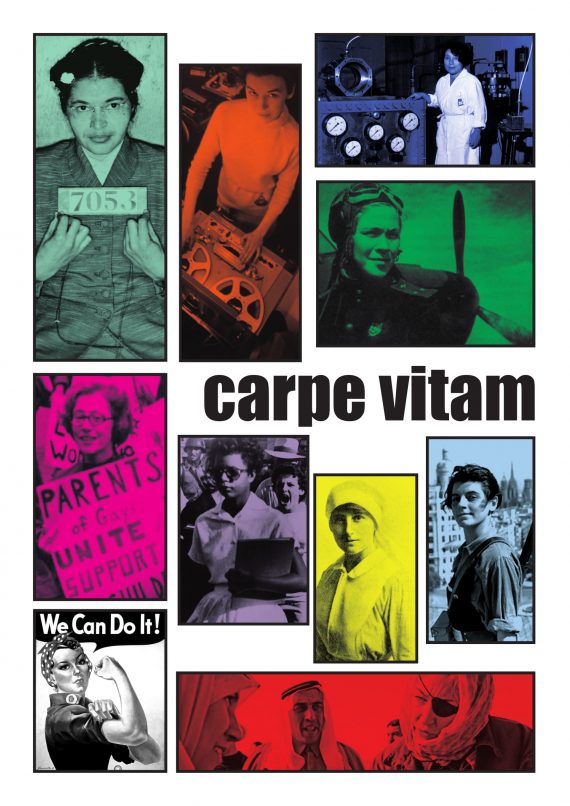 Carpe Vitam – Music by Laura Rossi
Film & live visuals by Romana Bellinger & Mike Eden
DerbyshOramiCoda composed and performed by Henry Dagg
Carpe Vitam  features vibrant imagery, live camera work, electronics & acoustic instruments & choir goes on a journey documenting women making their own way in the world, including footage from 100 years ago, women working during WW1, the struggle for women's rights to work and votes for women, through to present day, with video/projection art created from new and archive footage of great female role models. The text for Carpe Vitam, with music composed by Laura Rossi, is from quotes and poems from inspirational women (which are sung by the choir and spoken). Multi-instrumentalist and sound sculptor, Henry Dagg has composed, created and will perform the last 10 minutes of the work – the 'DerbyshOramiCoda', which segues in from Rossi's composition and is inspired by electronic music pioneers Delia Derbyshire and Daphne Oram.
The performance lasts 45 minutes and is suitable for all ages. Afterwards the Riviera bar will be open for drinks and more live music from the Accabellas – a brilliant vintage and swing harmony tap trio!
TICKETS ONLY £5! Buy on the door or visit: https://www.pavilionsteignmouth.org.uk/events/jazz-festival-opening-ceremony-riviera
Performed by: Violin – Sophie Langdon, Cello – Miriam Lowbury, Electric Guitar – Mike Outram, Piano – Laura Rossi, Electronics – Henry Dagg, Devon Singers & Shaldon Primary Choir conducted by Simon Capet.
Laura Rossi is a composer for Film, TV & Concert Works. Credits include London to Brighton, Song for Marion, Silent Shakespeare, The Cottage and Hurricane. In 2016/17 Laura was artistic director for Somme100 FILM, a project coordinating 100 live orchestral performances of her score for the 1916 film, The Battle of the Somme. The project was attended by an audience of over 37,000 people, involved over 4,200 musicians, and was televised live on BBC1 with the BBC Symphony Orchestra. Concert works include Voices of Remembrance, a choral/ orchestral work featuring poems read by Ralph Fiennes and Vanessa Redgrave performed multiple times to critical acclaim, including with Chetham's at Jersey Opera house & Manchester Cathedral. Her music has been performed by the Philharmonia, New Zealand Symphony Orchestra, London Contemporary Orchestra and BBC Concert Orchestra, at the Barbican, Royal Festival Hall and Queen Elizabeth Hall, London. Laura is lecturer for film music at the London Film Academy and regularly gives masterclasses about film composition. www.laurarossi.com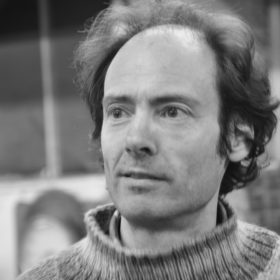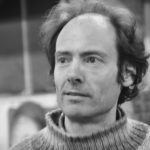 Henry Dagg is composer, multi-instrumentalist and creator of sound-sculptures. He joined the BBC with the aim of creating special music for radio and television, and after a short attachment to the BBC Radiophonic Workshop in 1983, was commissioned to compose music for numerous programmes, often using advanced tape manipulation techniques. A BBC TV documentary was made about his work as a composer and performer in 1989. His commissions for sound sculpture include a suite of musical gates and railings given a premiere performance by Dame Evelyn Glennie, O.B.E. which featured on 'Richard & Judy', and a stainless steel automatic harp known as 'The Sharpsichord', resulting in a collaboration and many live performances with Bjork for her project / album 'Biophilia'. His most recent sound-sculpture is a 6-octave instrument incorporated into a suite of Gates and Railings at Rochester Independent College.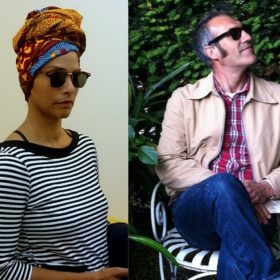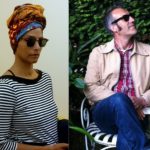 Mike Eden and Romana Bellinger are the directors of RouteStock, which explores routes to uncover the roots of people, by collecting and sharing the lives of individuals using the medium of video, stills, sound, projection and live shows.  They also create live projected visuals for musicians such as Michael Nyman and Max Richter, and for live performance at venues including Royal Festival Hall, The British Film Institute, and Tate Britain as well as churches, cathedrals, old cinemas, town halls and their own new venue 'The Hot Tin' in Faversham.  They have also done extensive work on restoring silent film prints for digital projection including the London Coliseum with full orchestra and will be performing again at The Barbican in 2019. Other projects include the Lost Lectures and filming for Breakin' Convention at Sadler's Wells with live streaming. They have been working in broadcast video and live events in producing, directing, educational and technical roles for clients including BBC, Pepsi, Universal Pictures, Warner Bros. Pictures, Paramount, British Council, Imperial War Museum, Royal Opera House, Sadler's Wells Theatre.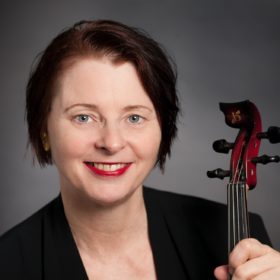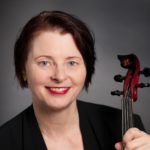 Sophie Langdon is one of Britain's leading violinists. She has appeared as soloist with many major orchestras: the Royal Philharmonic Orchestra, Philharmonia, BBC Symphony Orchestra, BBC National Orchestra of Wales, BBC Scottish Symphony Orchestra, BBC Philharmonic and the Berlin Radio Orchestra. She broadcasts regularly for BBC Radio 3, has appeared at most of Britain's music festivals, and is a familiar figure on London's concert platforms. Her CD recordings include the Ethel Smyth Concerto for violin and horn on the Chandos label, and two volumes of Spohr violin and harp music with harpist Hugh Webb on the Naxos label – both of which were released to critical acclaim. Recognised as a violinist and musician of great versatility, Sophie is active in many different spheres: as chamber player, soloist and recitalist, orchestral leader and director, and teacher. Langdon is Professor of Violin at the Royal Academy of Music.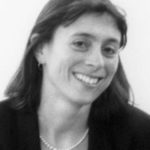 Miriam Lowbury studied at Bristol University, the Royal Collage of Music, and the Royal Academy of Music with the Amadeus Quartet on a Leverhulme Scholarship. As a chamber player she has toured widely, played on radio and TV, and appeared with artists including Raphael Wallfisch, Jack Brymer, Michael Collins and Peter Donohoe. Her highly acclaimed recordings have been nominated for a Gramophone Award, and gained the top rating of five stars in the BBC Music magazine.  Miriam is a member of Fourth Dimension String Quartet, Solarek Piano Trio, and Double Image. She has played as guest cellist in many chamber groups, and worked many orchestras, most recently BBC Concert Orchestra, ENO, LMP, CLS, Chroma, also for ballet, sessions and West End shows, frequently as principal cellist. Education work includes workshops in schools, universities and prisons, and teaching at the Junior Royal College of Music.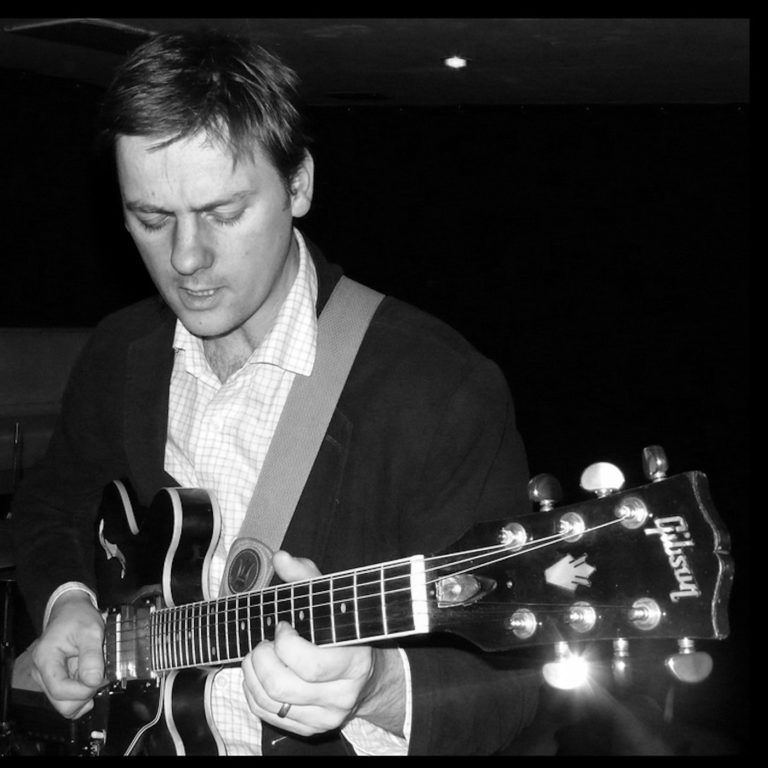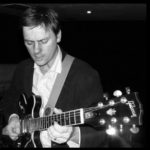 Mike Outram is a guitarist & improviser. He has toured internationally and made music with Carleen Anderson, Tim Garland, Theo Travis, Steven Wilson, Nikki Iles, Steve Lawson, Gareth Lockrane, Martin Speake, Hadrien Feraud, Julian Siegel, and Laura Rossi. He is Guitar Professor at The Royal Academy, Trinity Laban & The Guildhall, London, and leads an online community of over 650 guitarists at ElectricCampfire.com
Carpe Vitam premiered as part of the Women's Work Festival at Stoller Hall, Manchester with Chetham's Chamber Choir.
Previous performances: The Hot Tin Faversham, with Jemma van der Byl Faversham Choir conducted by Ben Saul on Sunday 21st July 2019.
The Stoller Hall Manchester, with Chetham's Chamber Choir conducted by Claire Campbell-Smith on Thursday 15 November 2018
Future Performances: Little Ealing Hall, Ealing with London College of Music Choir conducted by Paul Ayres and Little Ealing Choir conducted by Andrew Maud on Wednesday 27th November 2019