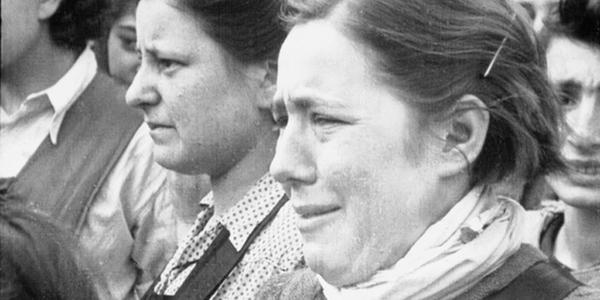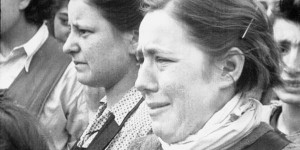 'German Concentration Camps Factual Survey' is a powerful, disturbing and important film.
There's a brilliant article written by IWM film historian Toby Haggith about the film. Click here to read it.
To put the film in historical context and to prepare audiences for the disturbing content, the IWM made it a stipulation that every screening had to be introduced by a member of the restoration team. And, aware of the stunned silence that followed screenings of the film, they wanted to help viewers reflect, as one colleague put it, to 'decompress'.  Therefore they insisted that the film be followed by a Q&A, again led by a member of staff.
Since its world premiere at the 64th Berlinale, the IWM team has represented the film on 16 occasions. Now that the film is being made more widely available through BFI Distribution, personal representation is not practical and so IWM has made two short 'orientation' films to accompany the film (Intro and Outro).
I wrote the music for these orientation films. The actual film needed none. It is without a doubt the most disturbing film I have ever watched, and adding music to these shocking images would have felt disrespectful and taken you away from the bleak realities of the footage. I always think you should have a reason if you want to add music to images and I cannot think of one reason why these images would need any.
Please watch this film. Click here for screenings.