Today I went to visit London's best kept secret: The Cinema Museum.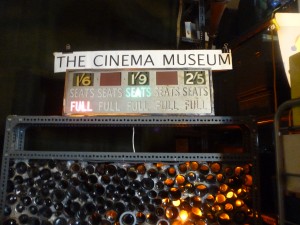 Having lived in London for many years, I have heard about this place, but for some reason never been. It is hidden away in Lambeth in an old workhouse where Charlie Chaplin lived as a child, when his mother faced destitution.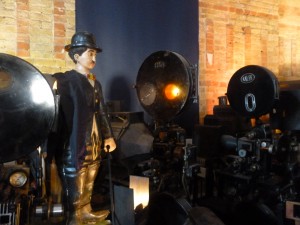 The main room is spectacular (the former Workhouse Chapel) and divided into 2 sections: 1 half is a really funky bar full of film memorabilia: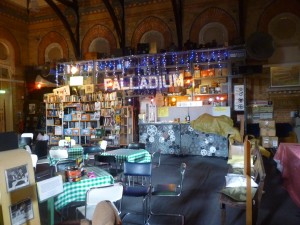 ..and the other half the cinema: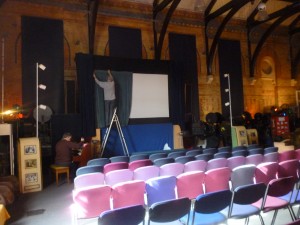 The projectionist (who is also the piano tuner!) explained to me that he made the booth for the projector himself in 2 weeks, for a Kevin Brownlow screening, using spare materials from builders working on site. The place is run by volunteers who's passion for cinema and the museum is part of what makes this place so special..
London's Cinema Museum is devoted to keeping alive the spirit of cinema from the days before the multiplex. Each room is filled with film memorabilia including posters, art deco cinema chairs, ushers' uniforms, tickets, ashtrays and popcorn cartons, hundreds of books, projectors, over one million photos and 17 million feet of film!
The Cinema Museum is all about transporting you back to a time when an evening at the cinema was a truly special occasion. When going to such grand buildings was part of the experience of going to the cinema.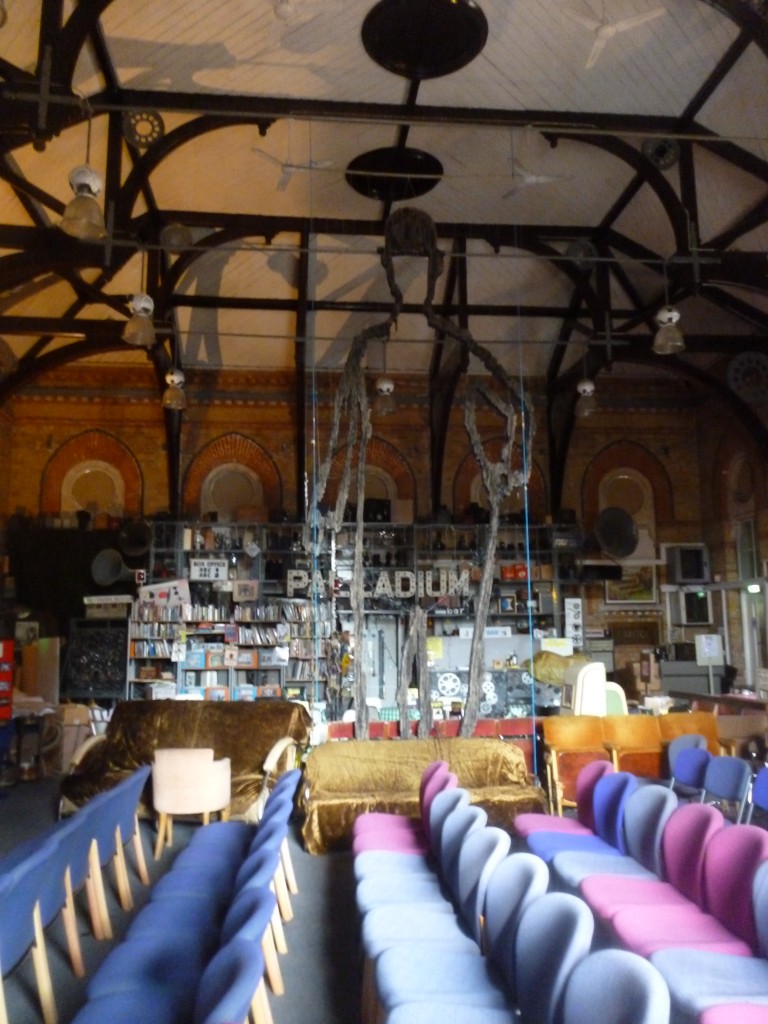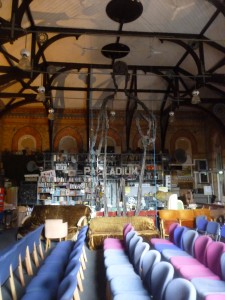 A night out here certainly is special.. the staff will all make you feel very welcome and often even dress in the original usher's costumes!
What more could you want for an evening's entertainment: As well as an eclectic range of events (talks, film screenings, bazaars, exhibitions and live music) you also get the chance to look round this fascinating museum and hang out in their really cool bar!
Now I have discovered it I will definitely be returning..
We're playing our last London date of the Jane Shore tour at the Cinema Museum on 14th May 2015 7.30pm.
JANE SHORE (1915)
An original Ealing Studios film
With a specially commissioned score by Laura Rossi
Performed live by Orchestra Celeste
Thursday May 14th 7:30pm: Cinema Museum SE11
Box Office 020 7840 2200 [flyer]
More info – https://www.laurarossi.com/janeshore/