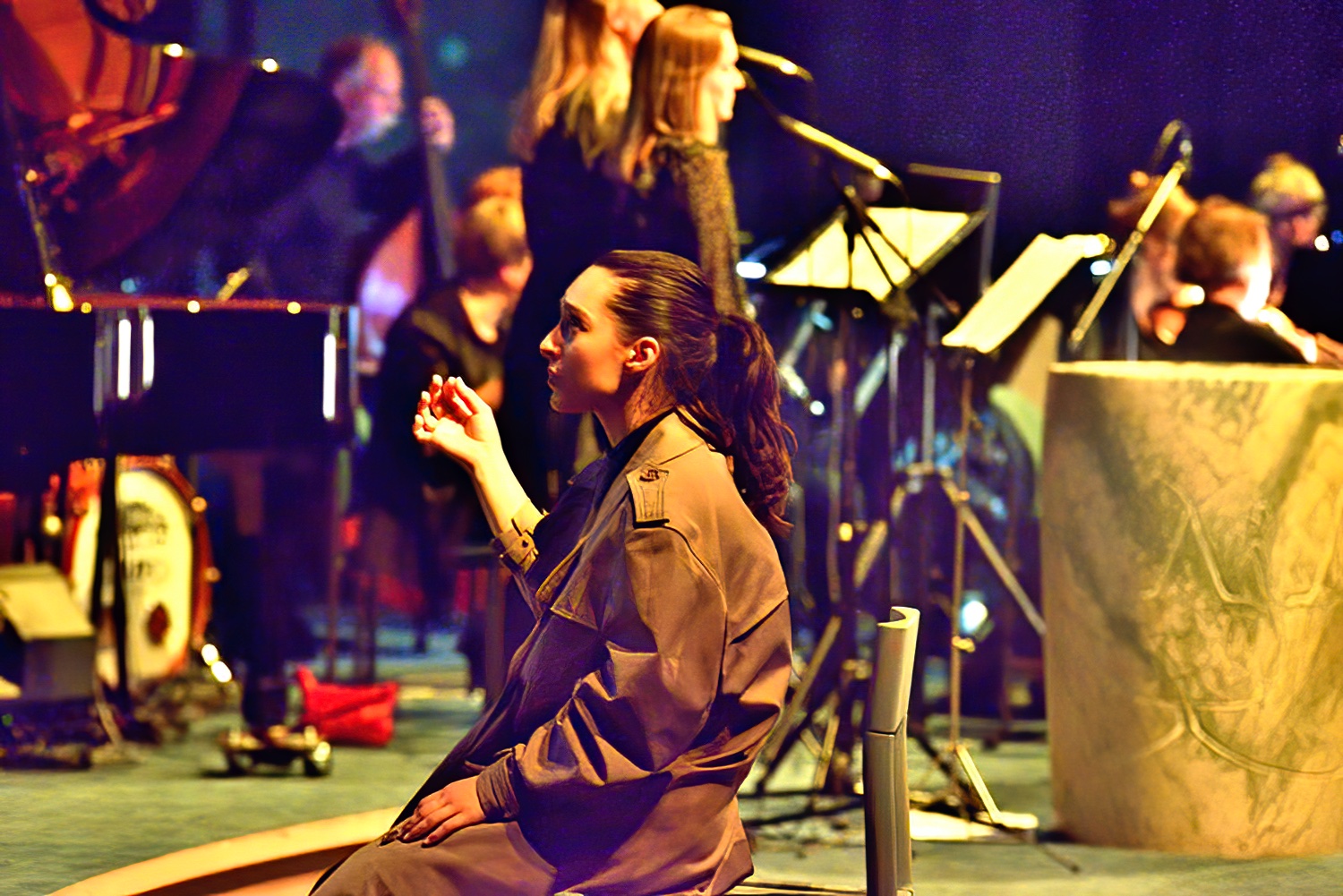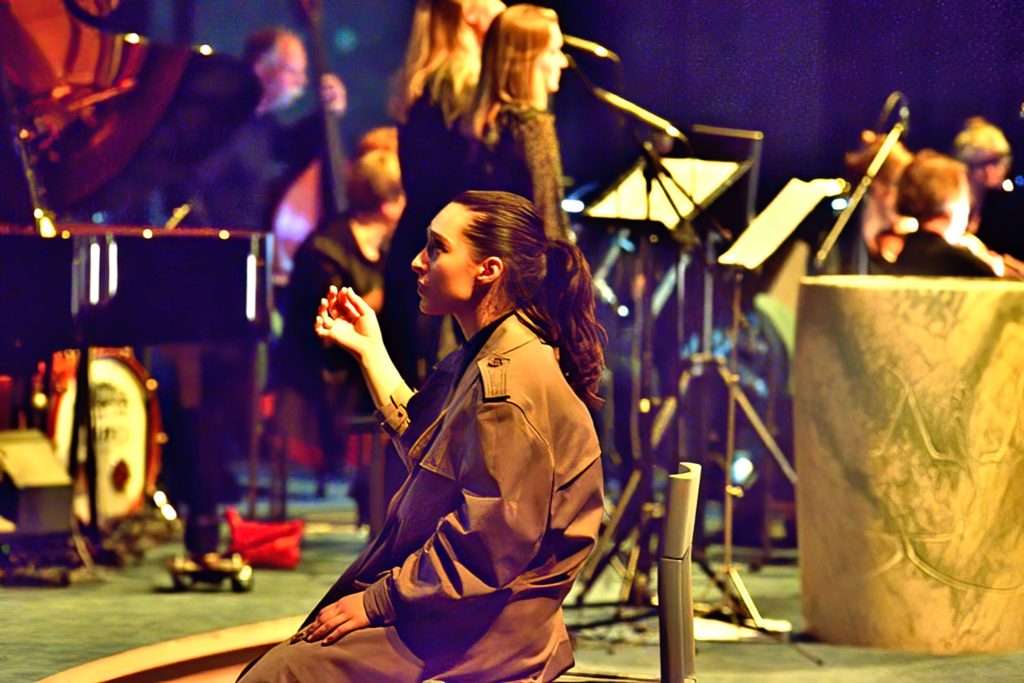 The tracks to freedom are indelible. Have we made the right choices in the past and are we really free?
Under the direction of Hildo Flierman, Ensemble Somme Noord, with Minerva String Quartet in its ranks, is looking for an answer to this question in a theatre performance with music, song and dance. With compositions by Steve Reich, Darius Milhaud, Charles Ives and Laura Rossi, among others. With stories and poems from eyewitnesses. With choreography and dance by Olympia Kotopoulos, Ada Daniele and Karolina  Gaja Rupnik Caruso. Singers Nine Roest and Yoanique Hillen, together with pianist Margreet Puite.
Tracks! – Netherlands Tour 2022
Saturday 19 March 2022 8:00pm Assen, De Schalm, Podium Zuidhaege
Sunday 15 May 2022 15:00 Amersfoort, Ferry Forge15:00
Friday June 3, 2022 8:00pm Groningen, Immanuel Church, Victory Square
Sunday September 4, 2022 15:00 Ellecom (GLD), the Turnhal
Tracks! in Ellecom on Sunday September 4 will be a very special experience. We have chosen the Turnhal in Ellecom as the location. The Turnhal was part of a training center for Dutch SS men. The foundation for the building was laid by 139 Jewish forced labourers, under appalling conditions. The work started on September 3, 1942, 80 years before our presentation. Although the building was also used after the war, the traces to the past are still clearly present. Pre-program presentation starts at 13:30  performance in the Turnhal starting at 15:00
Musi Compagnon organizes special music projects with a story. Special because of the collaboration with artists from other disciplines such as film, theatre and dance, and because of the programmed pieces. In the projects we connect professional musicians and performers with amateurs, with historical societies, with schools and institutions. We bridge gaps, develop talent, learn from each other and perform together!
The concerts and performances have a historical perspective, a special cast and a content that makes it worth participating, listening and watching, in short, to participate in the story. From autumn 2022, the projects will be produced by the Pulcinella Projecten Foundation.
https://www.musicompagnon.nl/sporen
Ensemble Somme Noord plays in various line-ups, and consists of a mix of professional musicians and the top of the North Dutch amateurs. The Groninger Minerva String Quartet is a permanent fixture. In Tracks! 20 players are active, including the young singers Yoanique Hillen and Nine Roest. In addition to the string quartet and vocals, the orchestra consists of woodwind and brass instruments, piano, bass and percussion.
Hildo Flierman Conductor/percussionist Hildo Flierman  is active in the world of Big and Swing Bands, Wind Band and Fanfare, but likes to return to his roots as a classically trained percussionist. Hildo studied percussion in Hilversum, with Wim Vos and Viktor Oskam. His love for music with a story, with history, with a message led to Sporen!
Olympia Kotopoulos and Ada Daniele Internationally renowned contemporary dancers and choreographers Olympia Kotopoulos and Ada Daniele enhance the program with their dance. Together with Hildo they designed the performance. Gaja Rupnik Caruso replaces them during some performances.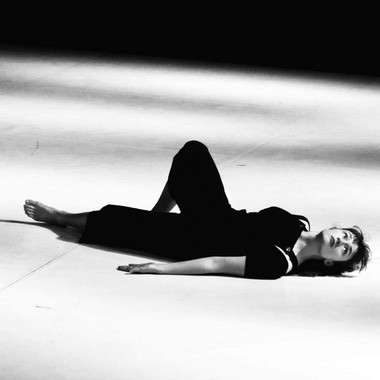 Laura Rossi's Voices of Remembrance Suite was created especially for Sporen! adapted by the composer into a suite that fits the ensemble perfectly. The poems that make up this composition were written by British soldiers in the trenches on the battlefields of WW1. In Tracks! the lyrics are incorporated into the music in a special way.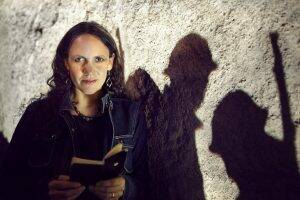 | | | |
| --- | --- | --- |
| | Steve Reich | Different Trains part I – Before the War (1988) |
| | Steve Reich | Different Trains part II – During the War (1988) |
| | Igor Stravinsky | Eight Instrumental Miniatures (1921 -1962) |
| | Laura Rossi | Voices of Remembrance – Suite (2014-2020) |
| | Henryk Gorecki | Symphony of Sorrowful Songs part II (1976) |
| | Aaron Copland | At the River (1954) |
| | Charles Ives | The Unanswered Question (1906) |
| | Darius Milhaud | La Creation du Monde (1923) |
This project was made possible in Amersfoort in part by the Municipality of Amersfoort, Prins Bernhard Cultuurfonds Utrecht, and in Assen and Groningen by Het Strijkershuis-Vioolbouw and Flexxmusic Tolbert.