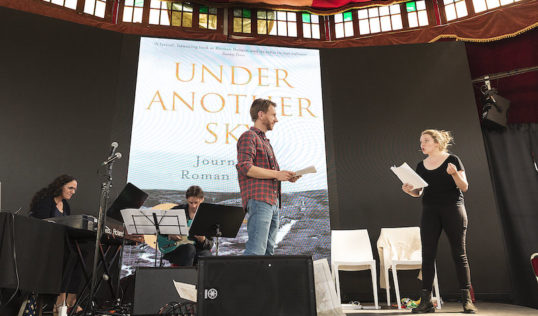 I wrote and performed music for Under Another Sky at Edinburgh International Festival this summer. It was part of Playing With Books – making a play out of Charlotte Higgins brilliant book, with a sold out performance at The Spiegeltent, Edinburgh, followed by a discussion with the actors, musicians, director, writer and author.
Playing With Books: Under Another Sky by Charlotte Higgins  
Saturday, 10 August, 1.45pm at The Spiegeltent, Edinburgh
Play by David Greig
Directed by Elizabeth Newman
Actors: Brian Ferguson & Jessica Hardwick
Music by Laura Rossi
Performed by Laura Rossi – Piano and Electronics & Mike Outram – Electric Guitar.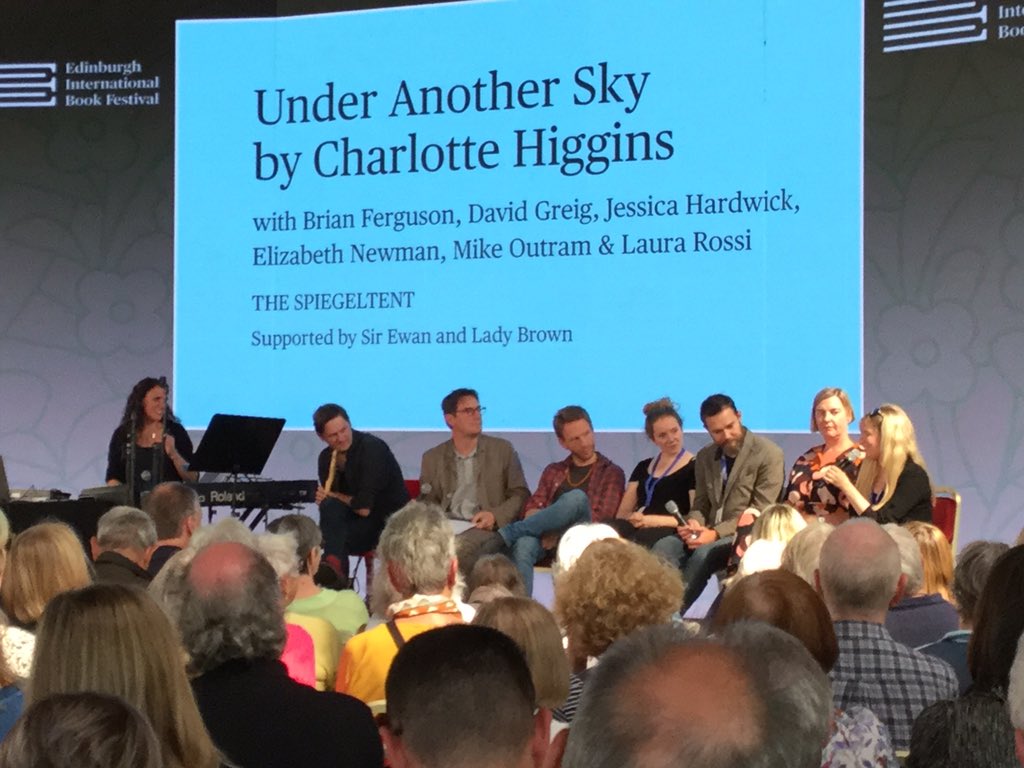 Under Another Sky:  When Guardian chief culture writer Charlotte Higgins set out to explore the Roman occupation of Britain, not only did she embark on a work of serious history: she began a personal odyssey with her partner (and fellow classicist) in his ageing VW camper van. The result – a captivating and haunting exploration of the remnants of an empire, shortlisted for the Samuel Johnson Prize – is not only hugely entertaining, but offers clues about the origins of Britain's current political landscape. In partnership with Edinburgh's Royal Lyceum Theatre and playwright David Greig we present a theatrical response to Higgins's triumphant work of non-fiction. After the 45-minute performance, the actors, musician and director are joined on stage by Higgins to discuss – among other things – how the Caledonians viewed the Roman invaders.
Part of our Playing with Books series of events. https://www.edbookfest.co.uk/the-festival/whats-on/under-another-sky-by-charlotte-higgins